Welcome to the
Münch lab
We are a international, multidisciplinary team focusing on the molecular mechanisms of life. Applying a combination of systems biology, biochemistry and molecular biology, we examine how stress responses shape cellular behavior and pathology. Our team consists of biochemists, physicians, bioinformaticians and biologists. Based in the collaborative environment of Frankfurt we strive to discover the big picture of biology.
Our Research
To find out more click on one of the main topics or directly explore the detailed projects:
Selected Publications
Show All Publications
All Publications
Publications from PubMed: 41
Gerstmeier J, Possmayer AL, Bozkurt S, Hoffmann ME, Dikic I, Herold-Mende C, Burger MC, Münch C, Kögel D, Linder B
Calcitriol Promotes Differentiation of Glioma Stem-Like Cells and Increases Their Susceptibility to Temozolomide.
Cancers (Basel) 2021.
13 (14)
Link
Lorenz NI, Sittig ACM, Urban H, Luger AL, Engel AL, Münch C, Steinbach JP, Ronellenfitsch MW
Activating transcription factor 4 mediates adaptation of human glioblastoma cells to hypoxia and temozolomide.
Sci Rep 2021.
11 (1) 14161
Link
Gama-Brambila RA, Chen J, Zhou J, Tascher G, Münch C, Cheng X
A PROTAC targets splicing factor 3B1.
Cell Chem Biol 2021.
Link
Hahn M, Covarrubias-Pinto A, Herhaus L, Satpathy S, Klann K, Boyle KB, Münch C, Rajalingam K, Randow F, Choudhary C, Dikic I
SIK2 orchestrates actin-dependent host response upon infection.
Proc Natl Acad Sci U S A 2021.
118 (19)
Link
Klann K, Tascher G, Münch C
Virus systems biology: Proteomics profiling of dynamic protein networks during infection.
Adv Virus Res 2021.
109 1-29
Link
Geßner A, Koch B, Klann K, Fuhrmann DC, Farmand S, Schubert R, Münch C, Geiger H, Baer PC
Characterization of Extracellular Vesicles from Preconditioned Human Adipose-Derived Stromal/Stem Cells.
Int J Mol Sci 2021.
22 (6)
Link
Schwich OD, Blümel N, Keller M, Wegener M, Setty ST, Brunstein ME, Poser I, Mozos IRL, Suess B, Münch C, McNicoll F, Zarnack K, Müller-McNicoll M
SRSF3 and SRSF7 modulate 3'UTR length through suppression or activation of proximal polyadenylation sites and regulation of CFIm levels.
Genome Biol 2021.
22 (1) 82
Link
Klionsky DJ, Abdel-Aziz AK, Abdelfatah S, Abdellatif M, Abdoli A, Abel S, Abeliovich H, Abildgaard MH, Abudu YP, Acevedo-Arozena A, Adamopoulos IE, Adeli K, Adolph TE, Adornetto A, Aflaki E, Agam G, Agarwal A, Aggarwal BB, Agnello M, Agostinis P, Agrewala JN, Agrotis A, Aguilar PV, Ahmad ST, Ahmed ZM, et al.
Guidelines for the use and interpretation of assays for monitoring autophagy (4th edition).
Autophagy 2021.
17 (1) 1-382
Link
Klann K, Münch C
Biospektrum (Heidelb) 2021.
27 (1) 40-45
Link
Meyer N, Henkel L, Linder B, Zielke S, Tascher G, Trautmann S, Geisslinger G, Münch C, Fulda S, Tegeder I, Kögel D
Autophagy activation, lipotoxicity and lysosomal membrane permeabilization synergize to promote pimozide- and loperamide-induced glioma cell death.
Autophagy 2021.
1-20
Link
Güllülü Ö, Hehlgans S, Mayer BE, Gößner I, Petraki C, Hoffmann M, Dombrowsky MJ, Kunzmann P, Hamacher K, Strebhardt K, Fokas E, Rödel C, Münch C, Rödel F
A Spatial and Functional Interaction of a Heterotetramer Survivin-DNA-PKcs Complex in DNA Damage Response.
Cancer Res 2021.
81 (9) 2304-2317
Link
Hiebel C, Stürner E, Hoffmeister M, Tascher G, Schwarz M, Nagel H, Behrends C, Münch C, Behl C
BAG3 Proteomic Signature under Proteostasis Stress.
Cells 2020.
9 (11)
Link
Bojkova D, Bechtel M, McLaughlin KM, McGreig JE, Klann K, Bellinghausen C, Rohde G, Jonigk D, Braubach P, Ciesek S, Münch C, Wass MN, Michaelis M, Cinatl J
Aprotinin Inhibits SARS-CoV-2 Replication.
Cells 2020.
9 (11)
Link
Klann K, Münch C
Unbiased translation proteomics upon cell stress.
Mol Cell Oncol 2020.
7 (4) 1763150
Link
Klann K, Bojkova D, Tascher G, Ciesek S, Münch C, Cinatl J
Growth Factor Receptor Signaling Inhibition Prevents SARS-CoV-2 Replication.
Mol Cell 2020.
80 (1) 164-174.e4
Link
McLaughlin KM, Bechtel M, Bojkova D, Münch C, Ciesek S, Wass MN, Michaelis M, Cinatl J
COVID-19-Related Coagulopathy-Is Transferrin a Missing Link?
Diagnostics (Basel) 2020.
10 (8)
Link
Osthues T, Zimmer B, Rimola V, Klann K, Schilling K, Mathoor P, Angioni C, Weigert A, Geisslinger G, Münch C, Scholich K, Sisignano M
The Lipid Receptor G2A (GPR132) Mediates Macrophage Migration in Nerve Injury-Induced Neuropathic Pain.
Cells 2020.
9 (7)
Link
Klann K, Münch C
Instrument Logic Increases Identifications during Mutliplexed Translatome Measurements.
Anal Chem 2020.
92 (12) 8041-8045
Link
Bojkova D, Klann K, Koch B, Widera M, Krause D, Ciesek S, Cinatl J, Münch C
Proteomics of SARS-CoV-2-infected host cells reveals therapy targets.
Nature 2020.
583 (7816) 469-472
Link
Key J, Maletzko A, Kohli A, Gispert S, Torres-Odio S, Wittig I, Heidler J, Bárcena C, López-Otín C, Lei Y, West AP, Münch C, Auburger G
Loss of mitochondrial ClpP, Lonp1, and Tfam triggers transcriptional induction of Rnf213, a susceptibility factor for moyamoya disease.
Neurogenetics 2020.
21 (3) 187-203
Link
Engel AL, Lorenz NI, Klann K, Münch C, Depner C, Steinbach JP, Ronellenfitsch MW, Luger AL
Serine-dependent redox homeostasis regulates glioblastoma cell survival.
Br J Cancer 2020.
122 (9) 1391-1398
Link
Prieto-Garcia C, Hartmann O, Reissland M, Braun F, Fischer T, Walz S, Schülein-Völk C, Eilers U, Ade CP, Calzado MA, Orian A, Maric HM, Münch C, Rosenfeldt M, Eilers M, Diefenbacher ME
Maintaining protein stability of ∆Np63 via USP28 is required by squamous cancer cells.
EMBO Mol Med 2020.
12 (4) e11101
Link
Klann K, Tascher G, Münch C
Functional Translatome Proteomics Reveal Converging and Dose-Dependent Regulation by mTORC1 and eIF2α.
Mol Cell 2020.
77 (4) 913-925.e4
Link
Pitzius S, Osterburg C, Gebel J, Tascher G, Schäfer B, Zhou H, Münch C, Dötsch V
TA*p63 and GTAp63 achieve tighter transcriptional regulation in quality control by converting an inhibitory element into an additional transactivation domain.
Cell Death Dis 2019.
10 (10) 686
Link
Key J, Mueller AK, Gispert S, Matschke L, Wittig I, Corti O, Münch C, Decher N, Auburger G
Ubiquitylome profiling of Parkin-null brain reveals dysregulation of calcium homeostasis factors ATP1A2, Hippocalcin and GNA11, reflected by altered firing of noradrenergic neurons.
Neurobiol Dis 2019.
127 114-130
Link
Poluzzi C, Nastase MV, Zeng-Brouwers J, Roedig H, Hsieh LT, Michaelis JB, Buhl EM, Rezende F, Manavski Y, Bleich A, Boor P, Brandes RP, Pfeilschifter J, Stelzer EHK, Münch C, Dikic I, Brandts C, Iozzo RV, Wygrecka M, Schaefer L
Biglycan evokes autophagy in macrophages via a novel CD44/Toll-like receptor 4 signaling axis in ischemia/reperfusion injury.
Kidney Int 2019.
95 (3) 540-562
Link
Nguyen TD, Shaid S, Vakhrusheva O, Koschade SE, Klann K, Thölken M, Baker F, Zhang J, Oellerich T, Sürün D, Derlet A, Haberbosch I, Eimer S, Osiewacz HD, Behrends C, Münch C, Dikic I, Brandts CH
Loss of the selective autophagy receptor p62 impairs murine myeloid leukemia progression and mitophagy.
Blood 2019.
133 (2) 168-179
Link
Münch C
The different axes of the mammalian mitochondrial unfolded protein response.
BMC Biol 2018.
16 (1) 81
Link
Meyer N, Zielke S, Michaelis JB, Linder B, Warnsmann V, Rakel S, Osiewacz HD, Fulda S, Mittelbronn M, Münch C, Behrends C, Kögel D
AT 101 induces early mitochondrial dysfunction and HMOX1 (heme oxygenase 1) to trigger mitophagic cell death in glioma cells.
Autophagy 2018.
14 (10) 1693-1709
Link
Münch C, Dikic I
Publisher Correction: Hitchhiking on selective autophagy.
Nat Cell Biol 2018.
20 (8) 990
Link
Münch C, Dikic I
Hitchhiking on selective autophagy.
Nat Cell Biol 2018.
20 (2) 122-124
Link
Yamano K, Wang C, Sarraf SA, Münch C, Kikuchi R, Noda NN, Hizukuri Y, Kanemaki MT, Harper W, Tanaka K, Matsuda N, Youle RJ
Endosomal Rab cycles regulate Parkin-mediated mitophagy.
Elife 2018.
7
Link
Drané P, Brault ME, Cui G, Meghani K, Chaubey S, Detappe A, Parnandi N, He Y, Zheng XF, Botuyan MV, Kalousi A, Yewdell WT, Münch C, Harper JW, Chaudhuri J, Soutoglou E, Mer G, Chowdhury D
TIRR regulates 53BP1 by masking its histone methyl-lysine binding function.
Nature 2017.
543 (7644) 211-216
Link
Yang W, Nagasawa K, Münch C, Xu Y, Satterstrom K, Jeong S, Hayes SD, Jedrychowski MP, Vyas FS, Zaganjor E, Guarani V, Ringel AE, Gygi SP, Harper JW, Haigis MC
Mitochondrial Sirtuin Network Reveals Dynamic SIRT3-Dependent Deacetylation in Response to Membrane Depolarization.
Cell 2016.
167 (4) 985-1000.e21
Link
Münch C, Harper JW
Mitochondrial unfolded protein response controls matrix pre-RNA processing and translation.
Nature 2016.
534 (7609) 710-3
Link
Ordureau A, Münch C, Harper JW
Quantifying ubiquitin signaling.
Mol Cell 2015.
58 (4) 660-76
Link
Suraweera A, Münch C, Hanssum A, Bertolotti A
Failure of amino acid homeostasis causes cell death following proteasome inhibition.
Mol Cell 2012.
48 (2) 242-53
Link
Münch C, Bertolotti A
Propagation of the prion phenomenon: beyond the seeding principle.
J Mol Biol 2012.
421 (4-5) 491-8
Link
Münch C, Bertolotti A
Self-propagation and transmission of misfolded mutant SOD1: prion or prion-like phenomenon?
Cell Cycle 2011.
10 (11) 1711
Link
Münch C, O'Brien J, Bertolotti A
Prion-like propagation of mutant superoxide dismutase-1 misfolding in neuronal cells.
Proc Natl Acad Sci U S A 2011.
108 (9) 3548-53
Link
Münch C, Bertolotti A
Exposure of hydrophobic surfaces initiates aggregation of diverse ALS-causing superoxide dismutase-1 mutants.
J Mol Biol 2010.
399 (3) 512-25
Link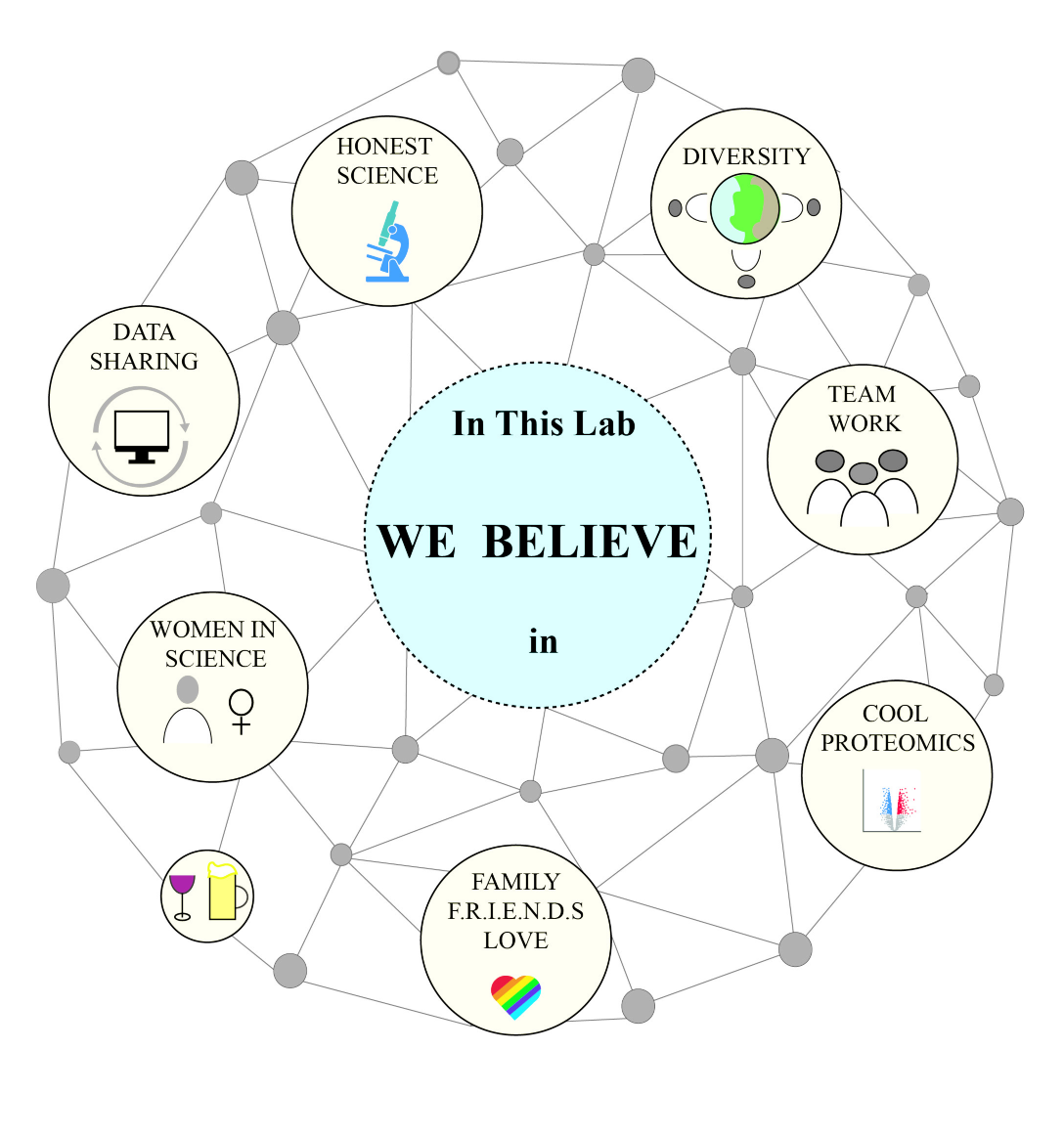 Our Funding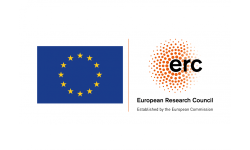 European Research Council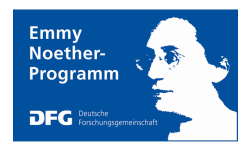 Emmy Noether-Programm der DFG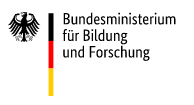 Bundesministerium für Bildung und Forschung
Else Kröner Fresenius Stiftung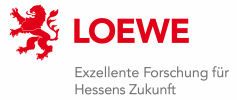 LOEWE Exzellenzinitative des Landes Hessen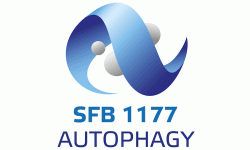 SFB1177 - Autophagy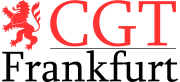 LOEWE Zentrum für Zell- und Gentherapie Frankfurt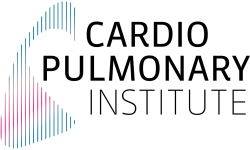 Cardio Pulmonary Institute Frankfurt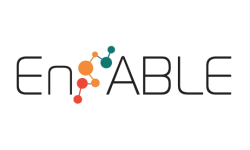 ENABLE Frankfurt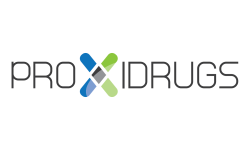 Proxidrugs

Aventis Foundation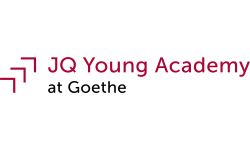 Johanna Quandt Young Academy