Phenotypic Screening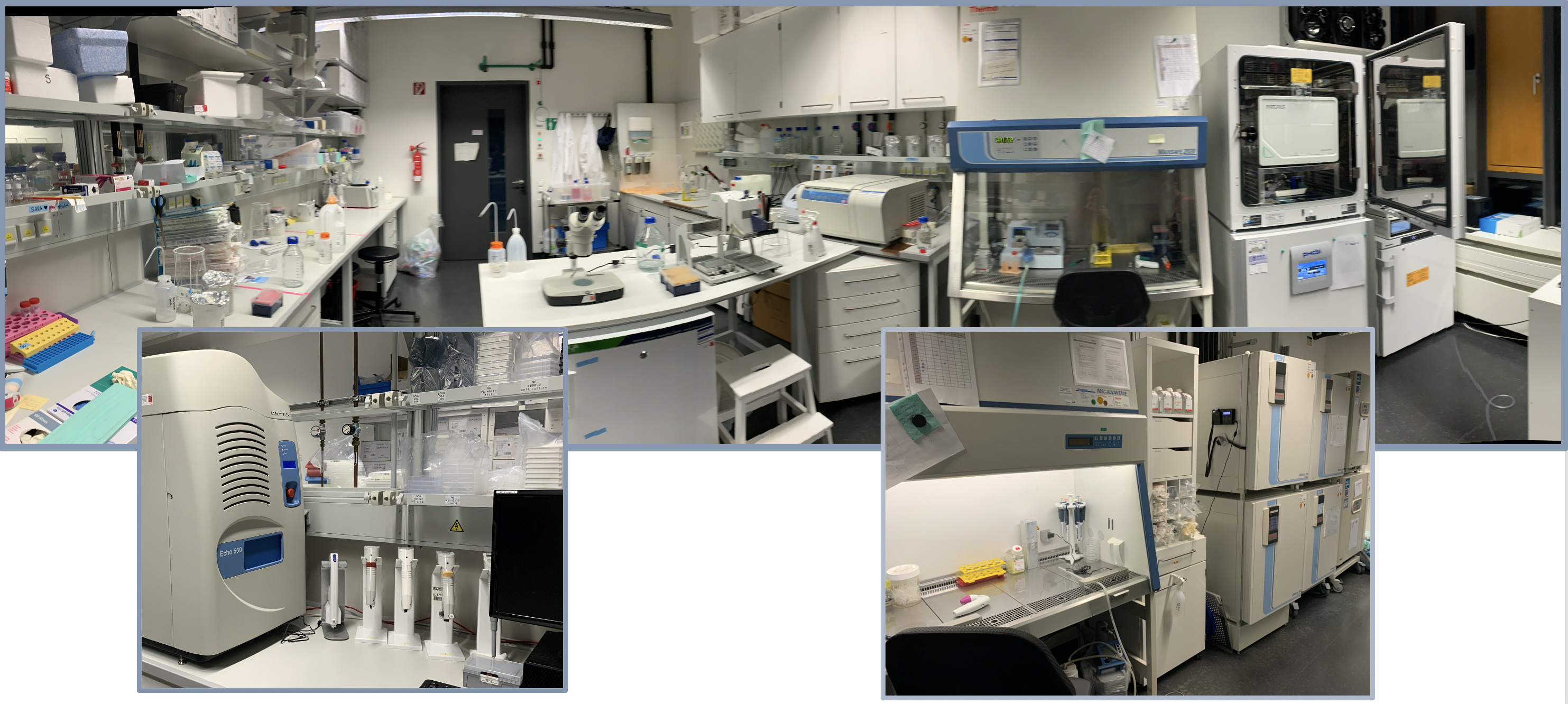 Bioactive chemical compounds are versatile tools to analyze cellular signaling pathways as well as molecular mechanisms and may serve as effective pharmaceutical intervention in a clinical setting. However, screening a library of chemical compounds requires technologies not generally accessible to cell biology laboratories. 
To close this gap IBCII has built up a phenotypic screening platform providing microscopy-based and live-cell screening technologies, which enable the identification of biological vulnerabilities and the phenotypic characterization of compound mode-of-action. On the basis of collaboration, the platform supports both internal as well as external researchers with expertise on and execution of phenotypic screens to monitor biological processes and their alteration over time via different readouts, including cell growth, morphological changes, and fluorescence. The set-up is compatible with high-throughput screens and thereby allows to combine phenotypic and chemical screening using targeted chemical compound libraries, siRNAs, or project specific stresses/treatments.  
The phenotypic screening platform is closely connected to several research networks, including the CRC1177 on autophagy, ENABLE, PROXIDRUGS and the Innovative Medicine Initiative EUbOPEN.
Any requests for collaborations can be addressed to Alexandra Stolz or submitted via the submission portal. 
For submission portal registration please contact Alexandra Stolz