News from the Institute
---

An international team of scientists led by IBCII director Ivan Dikic discovered a novel role for the protein SHARPIN in immune signalling.
In today's issue of Nature, they show how SHARPIN stimulates formation of linearized ubiquitin chains, triggering activation of a central regulator of immune responses.
... (read more)
---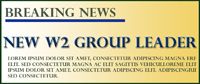 Prof. Stefan Müller is appointed W2 professor in biochemistry at IBCII and will be an independant group leader for SUMO signaling group.
... (read more)
---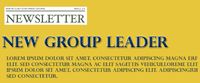 Dr. Christian Behrends from Harvard Medical School in Boston will join IBCII as an independant group leader. He will establish the Autophagy signaling group.
... (read more)
---