News from the Institute
---
31 Mar 2011 - A step towards understanding chronic dermatitis

An international team of scientists led by IBCII director Ivan Dikic discovered a novel role for the protein SHARPIN in immune signalling.
In today's issue of Nature, they show how SHARPIN stimulates formation of linearized ubiquitin chains, triggering activation of a central regulator of immune responses.
... (read more)
---
01 Feb 2011 - IBCII is pleased to announce its new W2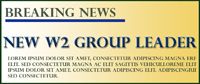 Prof. Stefan Müller is appointed W2 professor in biochemistry at IBCII and will be an independant group leader for SUMO signaling group.
... (read more)
---
01 Nov 2010 - New group leader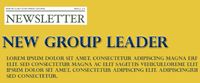 Dr. Christian Behrends from Harvard Medical School in Boston will join IBCII as an independant group leader. He will establish the Autophagy signaling group.
... (read more)
---